Are you an accomplished woman looking to reconnect to yourself after working so hard to build a successful career?
Are you eager for something … more … that you just can't quite define?
If you're on this page, you've received an Exclusive One-Time Invitation to participate
in The New Era New You Transformation Program – 5 Steps to a More Fulfilling Future!
If you find yourself going through the motions in your career without the sense of satisfaction you once enjoyed, want to experience life and work more on your own terms, fear you may miss out on bigger dreams or more meaningful involvements, or are able to make a career shift financially yet worry about making the right choices …
Then this was designed for you!
Here's where you can create a customized plan for new, more satisfying and significant pursuits!
So you can …
Enjoy more of the life you've worked so hard to get to
Work for a bigger purpose beyond profit-making
Engage in more personally meaningful involvements
Exercise greater business or community leadership and influence
Discover ways to have more of a positive impact … and more fun
If you're not sure where to start
here is how you can do all that, and more
Elements For More
Fulfilling Future
Imagine
in Just A Few Short Weeks – You'll Be Ready to
Step Into
an Exciting New Chapter of Your Life Smoothly and gracefully with
Clarity
about where you want to go with your work, life and other involvements
Customized Plan
for how to get there and the
Confidence
that comes from feeling prepared!
No more wondering & worrying…
No more sleepless nights from the stress of indecision. No more struggling to find the right assistance and direction!
Creating the exceptional life you envision happens much faster with a system and solid support. Otherwise, it's like driving in a new country without a map. You'll get somewhere, but will it be where you actually want to go?
And what might you miss along the way …?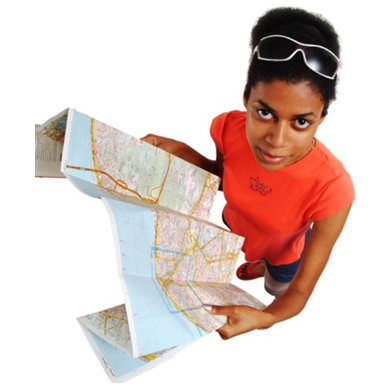 Few women get to this point knowing how to design and build what comes next – even accomplished women who could retire financially – because they lack a plan for what's next.
The problem – especially for women – is that there are few successful women role models to show you how. Most just figure it out as they go along, and wonder about the best next direction. They start to feel isolated and alone.
The better way:
Designed To Get You Where You Want To Go…
The New Era New You Transformation Program© uses a tested 5 part system to walk you through a thoughtful design process to: consider where you've been, take stock of your resources and identify what's most important to you now.
Then, develop a customized plan for your life with more purposeful workas you define it, and new,even more fulfilling involvements. You'll receive live individual coaching, guidance and feedback from others, encouragement to explore new directions, and the inspiration and support to get where you truly want to go next!
With the New Era New You system, you get:
To consider a wide range of different scenarios before you make changes you might regret
Cutting edge empowerment methods and personal attention enhance your confidence and results
Support that accelerates the process, helping you decide and get where you want to go faster than you would on your own
You Have Received This Directly From Me, A Mutual Friend or Trusted Colleague
AND This Is Your Exclusive One -Time Invitation!
Limited to 12 women for the first run of this new program. For your participation and feedback, pay a fraction of the price it will be when it is formally launched ($1997).
Live teleseminar – 60-75 minute sessions – participate from the comfort of your home or office. Includes all materials, as well as audio recordings of each session.
Pilot Program Pricing
$497 in full; or two payments of $275
Dates & Time
December 2, 9 & 16, 2015
January 6, 13 & 20, 2016
February 3, 10 & 17, 2016
at 11a PST (San Francisco) – 2p EST (New York) – 7p GMT (London)
Full Payment
$2,497.00   $00.00   (Best Value)
Two Payments of
$1,350.00   $00.00
If you have any questions, email me
Set up a complimentary discovery call to explore whether the program is a good fit for you. Also feel free to share this with a friend or colleague, and register together!
Send Mail Now